The simplest survey
tool with the highest response rate
Redefined with memes, SurveyMeme solves the age-old problems of all survey creators by offering:
A high response rate (improved data quality & quantity)
Added value for the respondents
Seamless UI that always gets the job done
Heyooo! How would you rate the vibes at our company?
Heyooo! How would you rate the vibes at our company?
EMOJI LINEAR SCALE
13× answered
13× answered
How likely are you to recommend Shiba Inu to your friend?
A very confident dog, their temperament is alert, loyal and lively and they tend to form strong
bonds with their owners. Is it your go-to doggo, though?
No way

Totes
Trusted by the top dogs around, and beyond












Nice try, Google Forms, SurveyMonkey and Typeform... but not everyone's impressed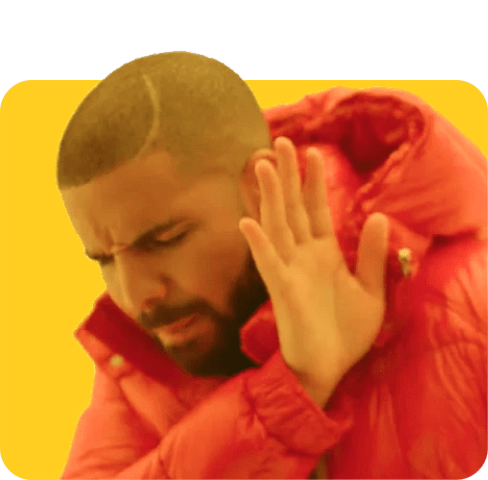 Other services
No added value for survey respondent
Overly complicated UI of simple surveys
Repeatedly low response rate
Messy with ~120 admin buttons for 15 use cases
An overwhelming ~250 templates
~340 features to click through beyond the basics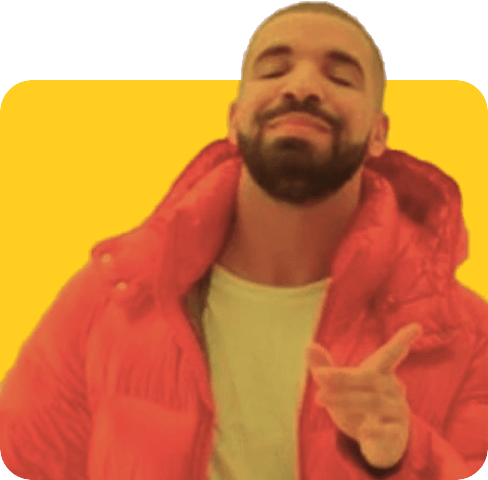 SurveyMeme
Fun memes & unique bonuses shown to respondent once survey's filled out
The simplest and cleanest admin UI out there
Frequent 100% response rate
9 admin buttons made for every use case
0 templates — one size fits all
Core features only, and we make them count
Evidence proves memes drive higher data quality and response rate
The conclusion? Memes provide respondents with a fun break and relief from the cognitive burdens of answering online survey questions.
Memes are a relatively inexpensive and easy way for survey creators to connect with respondents and show appreciation for their time and effort.
Money can't buy happiness, but...
...there are some costs when it comes to creating a digital space for it. Still, we're not here to only help those with the big bucks, so we have some options.
Try it out
Free
forever, no credit card required
1 admin seat
3 surveys/mo included
30 responses/survey included
Plus
$25
/mo
billed monthly
Unlimited admin seats
Unlimited surveys
Unlimited responses
Unlimited historical data
Remove SurveyMeme branding
Rich reporting
Premium support
Get better data quality & quantity with SurveyMeme
223 accounts
created last week